ILLEGALISED
the first part of our protest-theatre play cycle denouncing Britain's dehumanising of people for power and profit
UK TOUR DATES
Camden People's Theatre, London, Tuesday 30 April - Thursday 2 May
Slung Low, Leeds, Sunday 5 May (pay what you can on the door)
Royal Exchange, Manchester, Thursday 9 - Saturday 11 May
Applecart Arts, London, Thursday 16 - Saturday 18 May
The Place, Bedford, Monday 20th May
Northern Stage, Newcastle, Thursday 23 & Friday 24 May
ILLEGALISED is an international, multi-lingual production and world premiere of a new political text exposing the dehumanising effects of the British State's anti-immigration policies on migrants and those seeking asylum in the UK. ILLEGALISED ruthlessly investigates the Immigration Industrial Complex and the vast profit made by the Home Office and its corporate partners from the illegalisation of human beings.
ILLEGALISED is a direct response to MY NAME IS OTHER, a fully-funded research and development period in London, Bedford, Daventry and Sheffield investigating othering, structural racism in the UK and Britain's violent colonial past. The text for ILLEGALISED is a response to the material gathered while interviewing 34 migrants, refugees and those seeking asylum as well as activists and academics in the field of racism, state violence and colonialism. The participants we spoke to came from 4 continents, 29 countries and all economic backgrounds, most having fled poverty or political unrest provoked by British and European colonial rule or armed by British security firms.
ILLEGALISED is the first in BÉZNĂ Theatre's cycle of multi-lingual plays denouncing Britain's dehumanising of people for power and profit from colonial times to today.
Creative Team:
Director-writers Sînziana Koenig & Nico Vaccari
Actors: Lizzie Clarke, Theo Green, Ahmad Sakhi, Oana Pușcatu
Produced by Claire Gilbert
Creative Associates: Aabdeen Arbab and Drucilla Namirembe
Sound Design: Dan Balfour
Lighting design: Stacey Sandford
Movement director: Mathew Wernham
Fight direction: Haruka Kuroda
Songs composed by the company
Singing coach: Oana Pușcatu
Poster: Tudor Sabina
Production photographs: Will Alder and Sînziana Koenig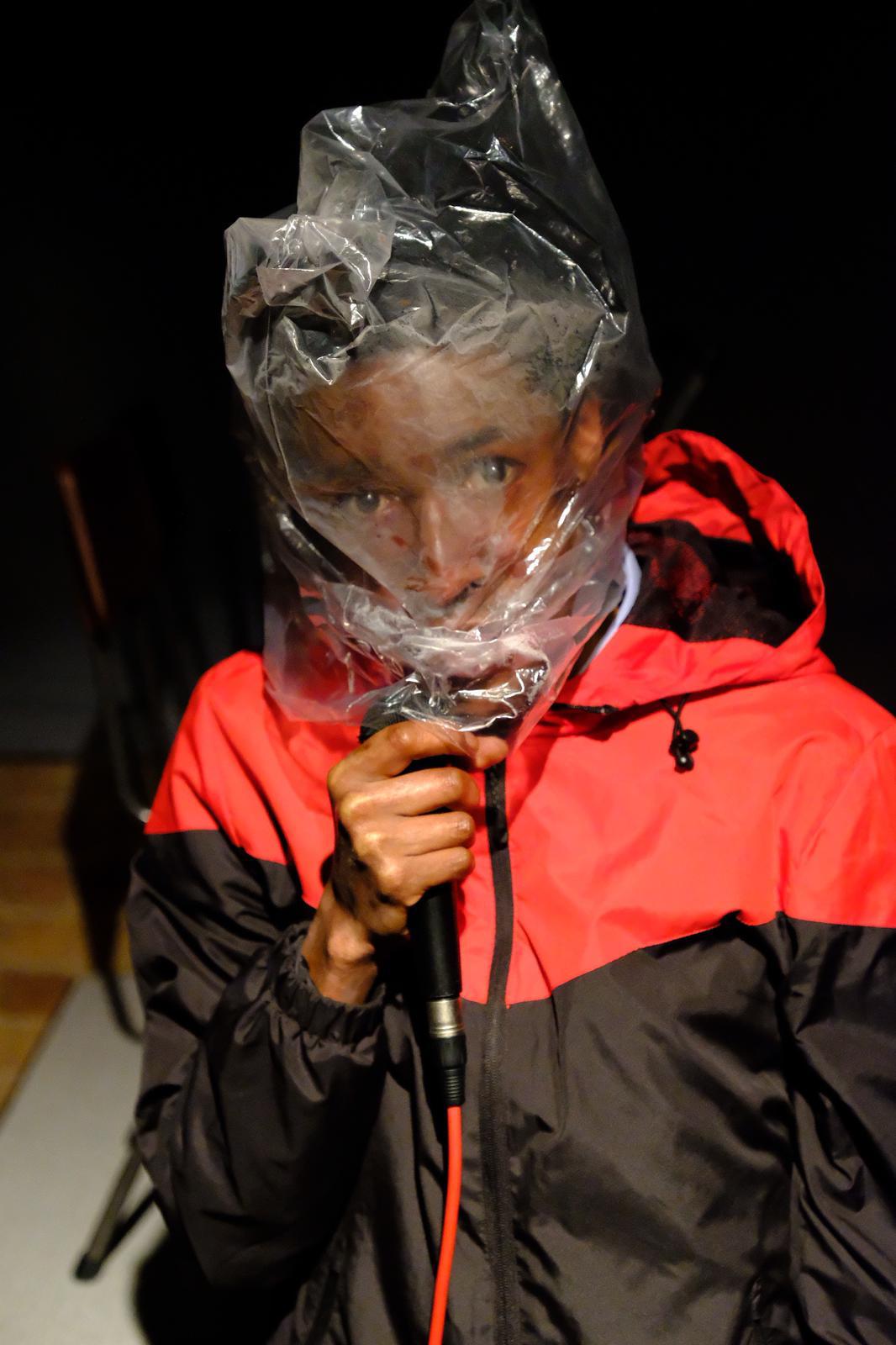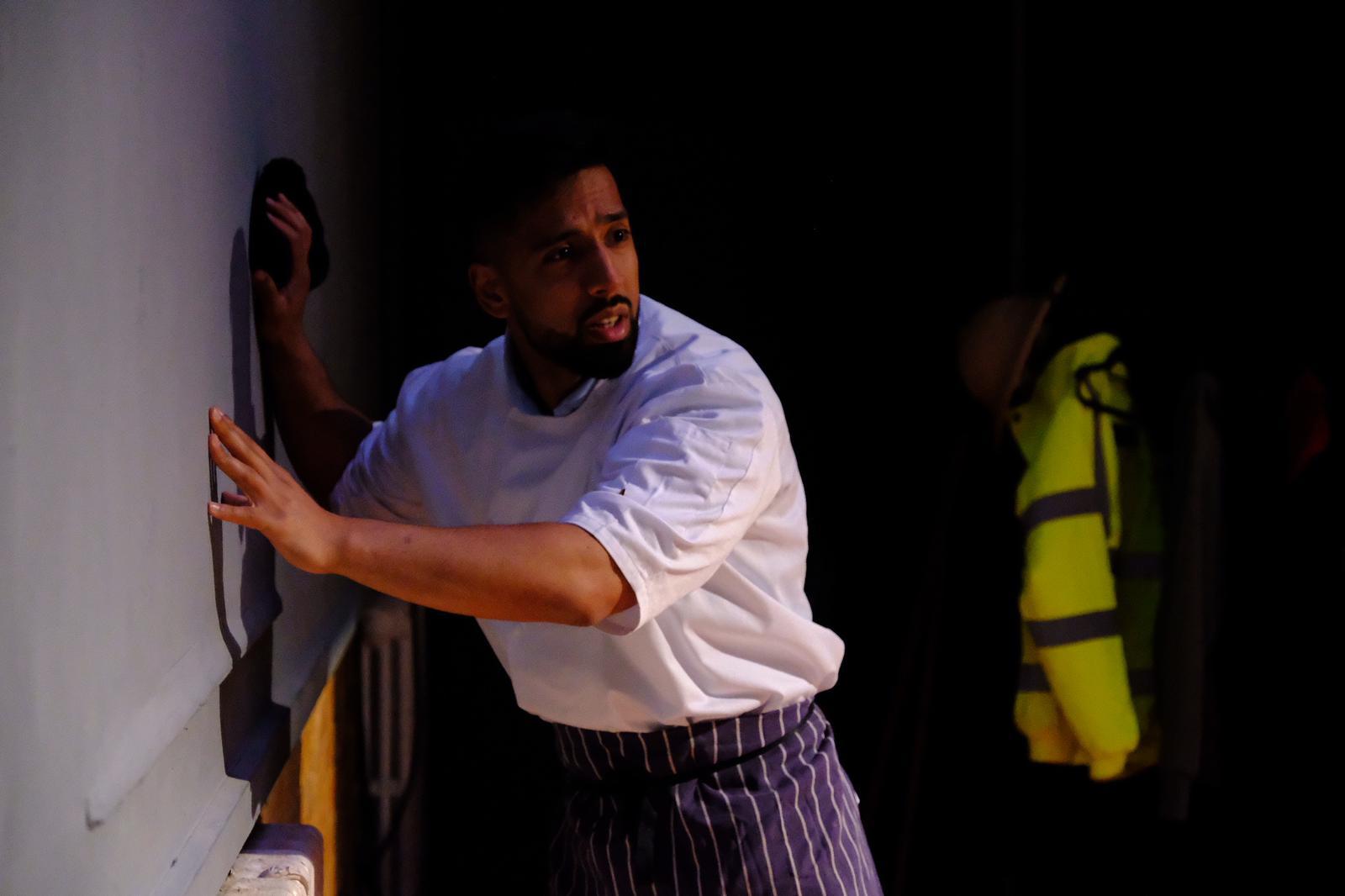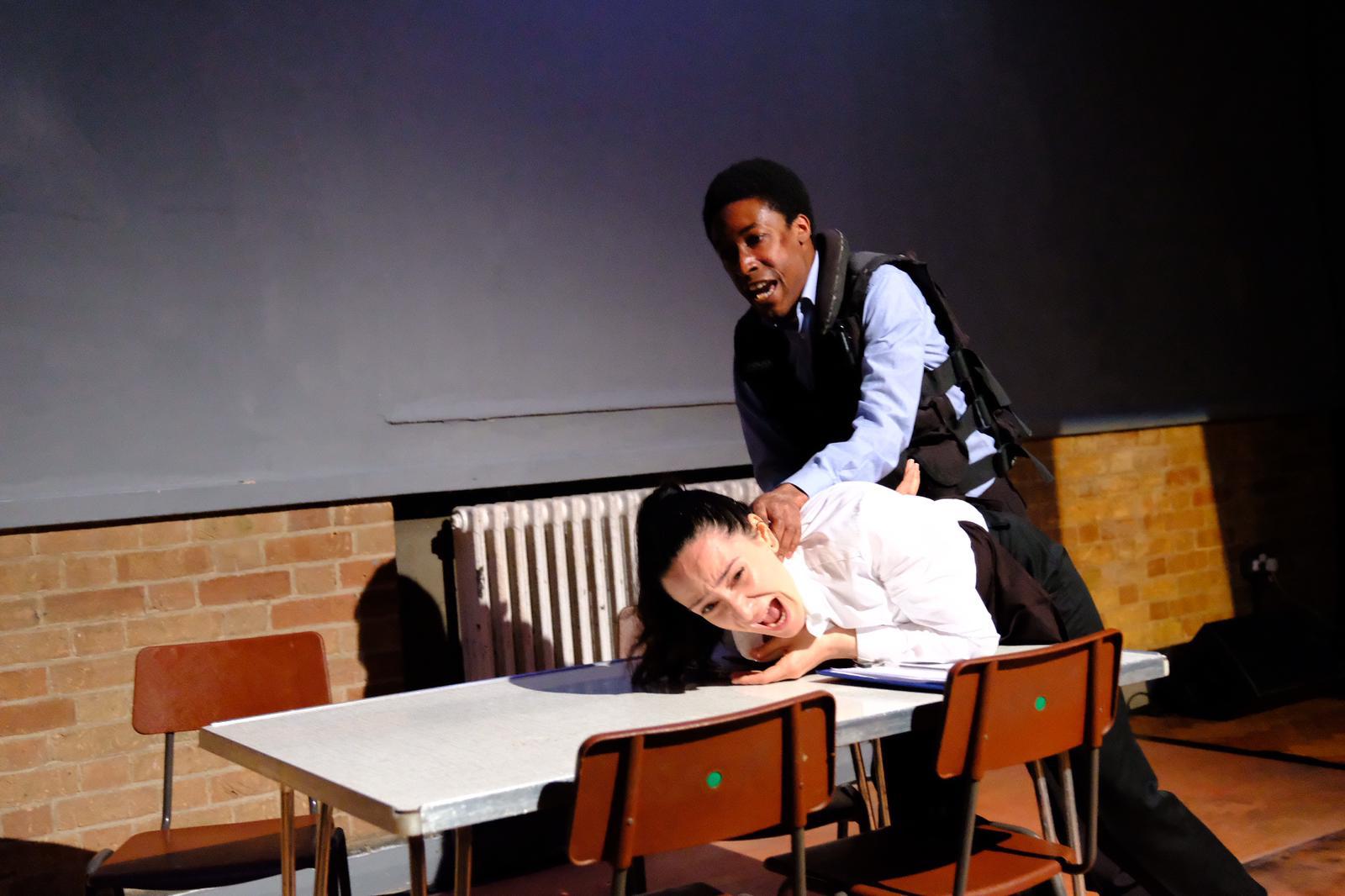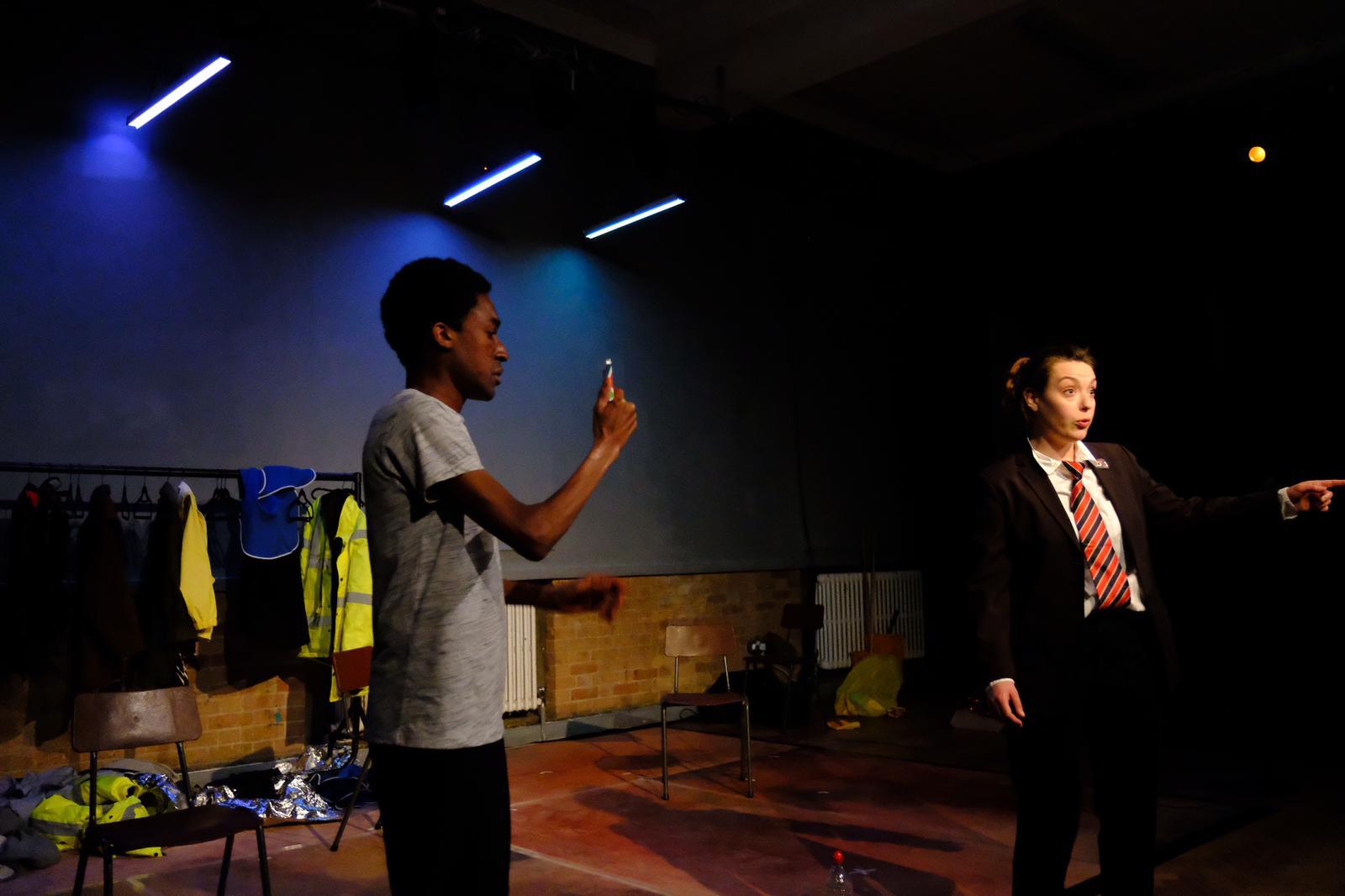 Consultants: Malia Bouattia, journalist and activist, previous president of National Union of Students and Dr. Monish Bhatia, activist and lecturer in criminology at Birkbeck University
Also consulted: Dr. Umut Erel, Dr. Freddie Laker, Alexandra Bulat, Dr. Olivia Vicol, Jenny Barrett and Participant H.
Partners:
Northern Stage, champions ambitious and adventurous creativity in Newcastle
Theatre Deli, arts charity changing people's views about their creative potential
Camden People's Theatre, London venue committed to unconventional theatre
Bookmarks, largest socialist bookshop in the UK
LMRN, Lewisham Migrant and Refugee Network
AFRIL, Action for Refugees in Lewisham
Romanian Cultural Institute
Applecart Arts Theatre, community based theatre in Plaistow, London
Work Rights Centre, charity helping migrants exit precarious work
PROTEST PERFORMANCE 1
We performed a scene from ILLEGALISED at the People's Trial of the Home Office and the Hostile Environment Monday the 11th of February in front of the Home Office headquarters at 2 Marsham St in solidarity with the victims of the Home Office and the Stansted15 activists.
Protest cast: Lizzie Clarke, Theo Green
Director-writers: Sînziana Koenig & Nico Vaccari
Producer: Claire Gilbert
PROTEST PERFORMANCE 2
We performed the songs from ILLEGALISED at the Youth Strike for the Climate protest Friday the 24th of May in Newcastle's civic centre in solidarity with the young people of today, with the victims of climate catastrophe and the climate refugees.
Protest cast: Lizzie Clarke, Theo Green, Oana Pușcatu, Ahmad Sakhi.
Director-writers: Sînziana Koenig & Nico Vaccari
Producer: Claire Gilbert
READINGS
An early version of the text of ILLEGALISED, informed by the research and field work conducted as part of MY NAME IS OTHER, was presented to three different audiences and venues. The feedback collected was implemented into the performance text.
The Place Theatre, Bedford, Sunday 27th January 2019 - Private and free reading for the participants whose testimony informed the text.
Camden People's Theatre, London, Monday 28th January 2019 - Public reading followed by a panel discussion with Malia Bouattia and Alessandra Sciarra (LMRN).
Bookmarks Bookshop, London, Tuesday 29th January 2019 - Public reading followed by a Q&A with the team and Dr. Monish Bhatia
Readings cast: Lizzie Clarke, Theo Green, Andreea Pădurare, Kamran Vahabi.
Director-writers: Sînziana Koenig & Nico Vaccari
Producer: Claire Gilbert